Industrial Fencing up to 8′ high!
The crème de la crème; our flagship and heaviest fence product! Ships to your home or business anywhere in the USA. 20% more aluminum than other brands with 8 metal ribs inside every horizontal rail. Trim-to-fit panel width, on-site, with any metal blade saw. Do-It-Yourself Installation. No on-site welding required. Never Repaint–We guarantee it!
Industrial facilities require a different kind of security – the kind that only industrial-grade products can provide. That is what the industrial fencing we offer here at GreatFence.com guarantees. Our industrial-grade aluminum fences are heavier, stronger, and more secure overall.
Protect your facility or compound with our industrial metal fence panels.
What's the difference?
Residential: For home and light commercial applications.
Commercial: For larger pickets and rails for high traffic public barriers.
Industrial: Our heaviest product! The ultimate security barrier.
For more information, visit Aluminum Fences. Try our Fence Configurator to find the best products for your home or business.
Largest and thickest extrusions in our product line. Built to Last! Fence panels can be easily trimmed on-site. 7ft and 8ft heights automatically include an additional 4th rail.
Designs For Every Need
Not only is there a fence design for everyone, but there is a fence design for every property. From family homes and apartment buildings to industrial centers, schools and parking lots, aluminum fencing can be designed to handle it all.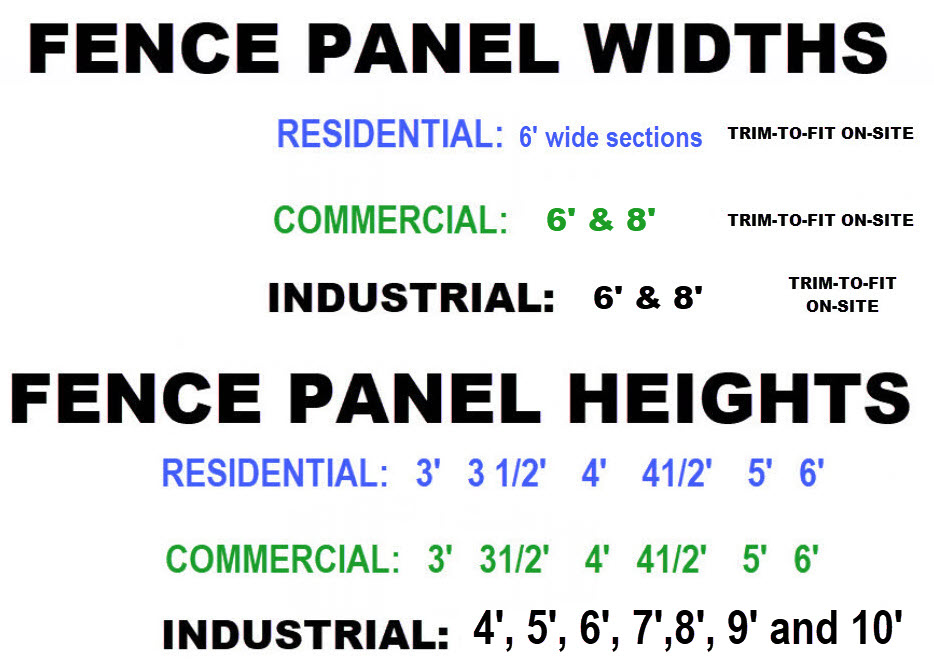 Small orders of 3 fence panels or less (6′ wide only, no rings) ship unassembled to obtain a much, much lower shipping fee. Easy on-site assembly.
Custom-Made Metal Fences, Made to Order
When it comes to industrial property security, trust GreatFence.com to provide you with heavy-duty and maintenance-free industrial metal fencing. Our flagship products are the ultimate security barrier for high traffic areas, such as schools, hospitals, retail centers and storage units. Let us protect your property from intruders and other unwanted guests with industrial steel fencing. Perfect for keeping large animals off of your property, storage units, airports, high-end residential and commercial perimeter fencing and high traffic areas needing a bulkier deterrent against illegal entry.
Different Styles to Choose From
Our metal fencing panels are available in many styles: Spear Top, Staggered Spear, Flat Top with Spear, Flat Top Standard, Concave Spear Top, Convex Spear Top, Flat Top (close 1.5 inch spacing with 2x pickets), Spear Top (close 1.5 inch spacing with 2x pickets), and Flat Top Flush Bottom.
These industrial fencing types can be up to 10 feet high, giving your property the protection it needs.
The speared tops are ideal for deterring intruders, while the flat tops–or the combination of speared and flat top–possess an elegant design. In addition, we offer custom-made fences with double vertical pickets for additional privacy.
High Quality, Low Maintenance
Our industrial aluminum fence products are 100% USA-made with the finest components and extrusions. This allows us to offer fencing that can last for decades with little to no maintenance. Our industrial fencing resists corrosion and other damaging effects caused by extreme weather conditions.
Our fencing products are also low in density, meaning these are lightweight yet durable. This makes it easier for any industrial property owner to DIY their fences with or without help of a professional.
Promote full security and privacy with out industrial fence products. Browse through the styles that we offer and read their description to know if there are optional accessories or an inclusive for every order. We ship anywhere in the US.
Contact our corporate and sales teams at 888-379-1312 for more information. You can also send an e-mail by going to our Contact Us page and completing the form. Please wait for 24 hours to receive a reply from us.